TURN KEY PART 141 FLIGHT SCHOOL SEVIS & AIRCRAFT Business Offers
Business | Personal Services
Business Offers
Fort Lauderdale USA
Business | Personal Services
Business Offers
Fort Lauderdale USA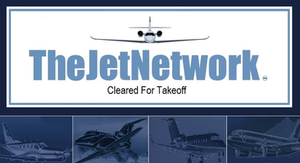 Contact This Seller
Detailed Description
Turn Key Part 141 Flight School SEVIS & Aircraft

Description:
Part 141 SEVIS Flight School Offering. This is an established success story, a turnkey flight school, and comes with (7) company owned aircraft, (4) leased aircraft, existing staff, Certified Flight Instructors (CFI's), established students/income stream & owners can stay on through transition period and teach you the business. There are also hangars available for purchase or rent/lease. $1.150m Ask Price does not include the aircraft and hangar(s) for purchase. Those amounts are added on top of the Ask Price.

Debt:
Main hangar.  $400k owed.
Baron and C172.  $100k owed.
No company revolving debt on credit cards.

Part 141/SEVIS:
Founded:  1979. 
Current owners took over in 2001 to present.
Current owners had this school since 2001 to present.
Students Enrolled:  About 85.
LOA Attached.

Aircraft Fleet:
7 Aircraft: (3) C150s, (3) C172s = (2) G1000's/2005 and (1) 2002; (1) Baron 55.
4 Leased:  (3) C172s.  (1) Commander 112.
All aircraft are hangered.

Contracts:
Seller prefers straight sale of aircraft; but to the right buyer, may consider lease/purchase w/significant deposit.
Contract with Liberty University.  Course online and flight training through this Part 141.
(25% of total students.  Renews annually automatically.  Started in 2014'ish).
A top-flight school in the area. A lot of students come from Kentucky, Chicago, Northern Indiana, SW Michigan.
Sellers are in their 70s now and would like to retire.
All "word of mouth" advertising and referrals.
A ton of room for growth.

Hangar/Office/Classroom: 
20 year left on lease.  $7,500/month.
(2) Connected Hangars:  160x80 total. $1.0m appraised.
(1) Hangar:  40x60 has apartment.  Seller owns.  Can sell or rent.
(2) Hangars:  40x30/each.  Can sell or rent.
(1) 2 Story/Office Space:  40x80.  Can sell or rent.

Staff:
Husband/Wife:  $50,000.00 paid yearly.
Admin Staff:  Dispatcher part-time: $12 to $15/hr; Office Mgr:  $3,400/month.
(2) Assistant Chief/hourly compensation $1,200/month & $600/month plus $25/hr.
(1) Chief Flight Instructor for everything.  $2,000/month plus $30/hr.

Simulators:
Elite AATD Simulator owned.
Precision Flight Control AATD on leaseback.
Office equipment, computers, all office equipment, shop tools, etc.

Courses:
PRIVATE.
COMMERCIAL .
INSTRUMENT.
MULTI ENGINE (Multi-engine instructor is in the process of being approved by the VA, already approved as a course by the FAA).
CERTIFIED FLIGHT INSTRUCTOR.
CERTIFIED FLIGHT INSTRUCTOR INSTRUMENT.
ROTARY TRANSITION COURSE FOR MILITARY HELICOPTER PILOTS TRANSITIONING TO FIXED WING.
VA APPROVAL.

Testing In-House:
Knowledge Testing in house.
Practical Flight Test/Oral/Check Ride is done outside.

Gross/Net:
2021:  $1.3m/yr and $100k/Net/yr.