EAST COAST BASED 10+/9- PAX JET PART 135 OFFERING Business Offers
Business | Personal Services
Business Offers
Fort Lauderdale, FL USA
Business | Personal Services
Business Offers
Fort Lauderdale, FL USA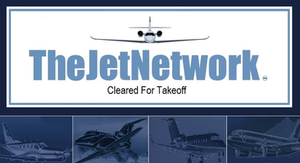 Contact This Seller
Detailed Description
Thank you for your inquiry on our new Part 135 10+/9- with very hard to get, "world-wide OpSpecs approval!"  This offering provides you the ability to bring in your entire 119 staff, "one at a time, over an optimal timeline."  Usually, Chief Pilot (CP), first along with your jet the CP is typed in.  Next, Director of Maintenance, (DM).  Then finally the Director of Operations, (DO).  Current D085:  Gulfstream jets.  Seller has their team in place to assist your team as part of the agreed transition timeframe.  Just bring your aircraft and 119 team!  If you wanted to upgrade to the Embraer ERJ135/ERJ145 20-30 pax seat aircraft, it would take about 4 months to get the "Over Wing Exit Program" approval w/flight attendant to accommodate these larger aircraft.  Ask:  $1.495m | Make offer | Possible Seller Financing and/or Trade For Equivalent Asset and/or Florida Vacation Property.

Aviation Part 135 Charter Offering Provides These Benefits:
Northeast USA FAA FSDO.
FAA:  Clean, active, no disciplinary actions nor any incidents or accidents.
10+ pax and 9- pax approval aircraft.
OpSpecs:  World-Wide including full USA-48, Caribbean, Mexico, Central/South America, Canada, Alaska, Hawaii, Middle East, Europe, Africa, etc. 
Pax Approval.  No Cargo Approval.

119 Staff:
DM/DO/CP:  All staff can stay on through transition to help buyer's 119 staff "one by one" replace current team.

OpSpecs:
Will Not Carry.
Past organ flights but not air ambulance.
Past Wyvren registered, and last year had Wyvren Wingman, past June 2021 did not renew.  Nothing now.
SMS manual.
PRD:  Just updated for FAA pilot requirements back to 2015 year.
EFB:  Electric Flight Bag approved.
Anti-Drug/Anti-Alcohol program approved.
No inside Check Airman.
INDOC Training approved in house.
Aircraft do not go with sale.  Owner used and does not want to sell.
Past D085:  Gulfstream GIV-SP, G1159, G150, GIIB, GIII, Falcon 10, Lear 60, Embraer Phenom 300, No Heli's.
Charter Revenue:  None.  Entity shell in "Good FAA Standing" with no violations nor any disciplinary actions taken to date.
Debt:  None.  PPP#1, PPP#2, and SBA/EIDL.  None.  Never applied.