Wanted - DIAMOND DA20 KATANA
Wanted
Not Listed
DIAMOND DA20 KATANA
Not Listed
Not Listed
USA
Wanted
Not Listed
DIAMOND DA20 KATANA
Not Listed
Not Listed
USA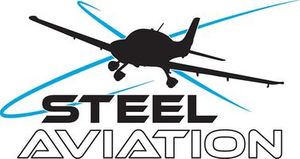 Jamie Steel- Potter
Phillipsburg Airport 3I7
53 North Street Ext
Phillipsburg, OH 45354 USA
Map It
Contact This Seller
General Specs (cont.)
Additional Classifications
Detailed Description
SELLING YOUR DIAMOND? CALL US FIRST!  We offer brokerage rates at only 4.9% or we will make a CASH offer and quick closing on your aircraft.   We also offer, detailing, paint and upholstery, training, maintenance, trade ins, financing and insurance. 
only 4.9%.
Remarks
We are in Dayton, Ohio  Concord, North Carolina and San Diego, California.
Jaime Steel Potter Cell Phone (937) 216-7586 
Mark Wages Cell Phone (336) 414-3668
Derek Head Cell Phone (218) 838-1554

Our time is dedicated to making your aviation experience the fast and efficient process buyers look for! 
Click here to get your approval within 48 hours!
https://www.steelaviation.com/financing-application/
Before reporting this listing, please note that this is a "Wanted" listing and not a depiction of an actual aircraft for sale.
Report this listing