2021 PACIFIC AEROSPACE EXPEDITION E-350
For Sale
2021
PACIFIC AEROSPACE EXPEDITION E-350
N59BC
314
Boise, ID USA
For Sale
2021
PACIFIC AEROSPACE EXPEDITION E-350
N59BC
314
Boise, ID USA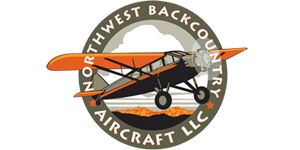 Kasey / Bob
Jackson Jet Center Boise
Caldwell
Nampa, ID USA
Map It
Contact This Seller
General Specs (cont.)
10
10 SNEW
1480 lb
New
N/A
5
Additional Classifications
Detailed Description
Ready for Summer 2021 Delivery!

3800 LB Gross weight, empty weight of 2320 leaving a 1480 useful load Unheard of in this world of heavy plastic airplanes!! This baby will climb at gross weight straight to 18,000 feet. The super efficient wing makes it possible. Huge interior cabin and 4 oversize doors, 5 seats with the rear three removable or configurable in minutes! Fly this plane and compare to anything out there. Full FAA Part 23 and Transport Canada approved. Now built and certified in New Zealand by a 52 year old aviation company with a proven track record of excellent, stout construction.

The E-350 Expedition is the only true five seat cross-country aircraft on the market. Its industry leading useful load and fast cruise speed offers over 750 nm of range with pilot, passengers, baggage and full fuel. While other aircraft must compromise fuel and range for passengers, only the E-350 gives you the ability to go the distance without making multiple stops for fuel or offloading passengers or cargo. The E-350 amphibian is also the leader in its class for useful load and performance. Not only does it out-perform and out-haul any piston amphibian on the market, but most landplanes as well. It is the only amphibious aircraft on the market that can effectively haul four passengers and baggage for long cross-country trips. Float attachment points are standard on every E-350, so installing floats is simple and inexpensive. The expedition comes standard with many performance modifications that are usually only available as an aftermarket upgrade. It is powered by a high performance Lycoming I0-580 engine which produces a best-in-class 315 horsepower. The Expedition comes standard with an advanced STOL kit, which includes wingtip extensions, vortex generators and large fowler flaps for best-in-class take-off performance and a low stall speed. The Expedition has a relatively fast, low drag design. Its cantilever wing means no wing struts that significantly reduce cruise speed. The Expedition also has a large tail that offers excellent responsiveness, especially at lower speeds.

The E-350 Expedition is one of the most versatile aircraft on the market. Its five seat design coupled with industry leading useful load and full fuel payload means friends and baggage are rarely left behind. It's unique four door design, including two large rear cabin doors, allows for easy loading/unloading of people and cargo. The Expedition offers the widest cabin in its class (53 inches) along with superior cabin volume. Each individual rear seat can be removed quickly and stored easily, adding to the Expedition's versatility. The Expedition's rear cabin can accommodate anything from dirt bikes, kayaks, surf boards, skis to other large or bulky cargo. The E-350's true versatility is where you can use it. It is essentially three types of aircraft in one design: a cross-country, a rugged backcountry bush plane, or a high performance floatplane. Its rugged landing gear and STOL performance allows the Expedition to operate out of almost any airstrip. Every Expedition comes standard with float attachment kits, so the E-350 can easily be turned into a big payload, high-performance floatplane.

We are now the US Distributor for Pacific Aerospace!! 2020 E-350 Expedition is Back!! Cross Country, Bush Plane or Floatplane! Call Northwest Backcoutry Aircraft to schedule your demo ride, Demo now in stock!

We are conveniently located at the Jackson Jet Center on the Boise Airport, Caldwell & Nampa Airports.

We offer:

Complete Aircraft Brokerage Service
30,000 sq feet of heated hangar space in Idaho
No charge to hangar your aircraft while being marketed
Full shop for fabric, paint, composites, engine, airframe and warranty support
Complete expert detailing services to maximize resale value
Extensive international export/import experience. Crating/shipping/customs
Financing available through our banking partners
Highly experienced ferry pilots to deliver or pick up your aircraft
Highly experienced and skilled tailwheel, off airport an
Avionics / Equipment
Avionics:
Garmin G500TXi
Dual Garmin GTN 750's
Remote Garmin 345 ADSB In/Out Transponder with Traffic and Weather
GDL 69A for XM Weather and Music
Garmin GMA 340
S-TEC 55X Autopilot
Electronics International Full MVP-50 Engine Monitor
Back Up Airspeed Indicator
Backup Altimeter
Back up Attitude Indicator
Dual Push-To-Talk Switches
Data Recording and USB Download Capability
Single Pump Vacuum System
*Garmin GTS850 Not Currently Installed

Additional Equipment:
tional Equipment
Electric Rudder Trim
12V DC Outlet
Bose 6 Pin Headset Plug
Overhead Switch Panel with Two Zone Dimmer Light Control
Flap Position Indicator
Stall Warning System
Fuel Tank Selector
Electric Fowler Flaps
Stabilator Trim
Airframe
10 Hours Total Time
Engines / Mods / Prop
Engine
LYCOMING AEIO-580-B1A 
10 SNEW 
Time Between Overhaul 2,200

Prop
3 Blade, 82" Prop
Interior / Exterior
Interior: 
Cabin Heat/Defrost/Ventilation System
Leather Covered High Back Crew Seats
Three Leather Covered Aft Seats
Four Point Crew Seat Harnesses
Rosen Sun Visors
Cargo Tie Down Rings

Exterior: Passenger in its large cabin are protected by an extensive steel tube frame for maximum protection and safety. Both cabin and cowl skins are manufactured from lightweight carbon-fiber and advanced composites. However, the wing and tail are still made using traditional riveted aluminum skins for easy maintenance and reparability.
Remarks
Inspection Status:
We are now the US Distributor for Pacific Aerospace!! 2020 E-350 Expedition is Back!! Cross Country, Bush Plane or Floatplane! Call Northwest Backcoutry Aircraft to schedule your demo ride, Demo now in stock!

We are conveniently located at the Jackson Jet Center on the Boise Airport, Caldwell & Nampa Airports.

We offer: 

Complete Aircraft Brokerage Service
30,000 sq feet of heated hangar space in Idaho
No charge to hangar your aircraft while being marketed
Full shop for fabric, paint, composites,engine,airframe and warranty support
Complete expert detailing services to maximize resale value
Extensive international export/import experience. Crating/shipping/customs
Financing available through our banking partners
Highly experienced ferry pilots to deliver or pick up your aircraft
Highly experienced and skilled tailwheel, off airport and aerobatic instructors
We are "off airport, bush flying experts".