Sold
1969
PIPER CHEROKEE 140
N8715N
28-25617
Livermore, CA USA
Sold
1969
PIPER CHEROKEE 140
N8715N
28-25617
Livermore, CA USA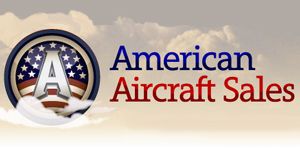 Robert Couches
550 Airway Blvd
Livermore, CA 94551 USA
Map It
Contact This Seller
General Specs (cont.)
4907
134 SMOH
134 SPOH
Used
IFR
Additional Classifications
Detailed Description
SOLD - This 1969 Piper Cherokee 140 is the first year model from the factory with the upgraded standard T instrument panel, throttle quadrant, and switch panel cluster.
The aircraft has been hangar kept and rarely flown by the same owner the last 27 years. Since that time the plane has flown less than 150 hours due to owner's schedule, yet has been continually upgraded and maintained with periodic annuals. The airplane is in excellent condition, extensive annual inspection just performed in May 2022 and the Pitot Static IFR Certification performed in May 2022 as well. Compression and oil analysis all good. The exterior paint is in very good condition, Interior upholstery and plastics trim are in excellent condition. The windows are new 1/4 replacement plexiglass. The aircraft log books are complete and original since new. Included with the aircraft records are five 3 inch binders with complete supporting documentation. Since the annual inspection the airplane has been flown to our location in Livermore CA, just under an hour flight.
Avionics / Equipment
AVIONICS: 
TS ENGINEERING INC PMA 6000M AUDIO PANEL/ICS (4 PLACE)
GARMIN GPS 150 XL
BENDIX KING KX 155 NAV/COM WITH KI 209 VOR/LOC/G.S.
BENDIX KING KX 155 NAV/COM WITH KI 208 VOR/LOC
BENDIX KNG KT 76C TRANSPONDER
BENDIX KING KN 64 DME
BENDIX KING KR 87 ADF
DAVTRON 903 DVOR
AVIONICS INTERNATIONAL AM-FM-CD
VERTICAL CARD COMPASS
DUAL AVIONICS MASTER SWITCHES AND AVIONICS COOLING FAN
REMOTE ANTENNA/PANEL CONNECTION FOR HANDHELD RADIO

INCLUDING: 
ELECTRONICS INTERNATIONAL
- US-8A ENGINE ANALYZER 4 CYLINDER EGT/CHT GAGE
- OPT-1 OIL PRESSURE AND TEMP GAGE
- VA-1A VOLT/AMP GAGE
- CHRONOMETER OAT/BAT/ALT GAGE
- ASC-5A SUPERCLOCK
- AV-17 VOICE ANNUNCIATOR
- AP-17 ANNUNCIATOR LIGHT PANEL INSTALLED IN FACE OF GLARESHIELD

AVIATION RESEARCH GLARESHIELD AND NULITE INSTRUMENT RING LIGHTS
AERO TRIM AILERON TRIM
SKYCRAFT WING TIP LANDING LIGHTS WITH SKYFLASHER
WHELEN WING TIP AND TAIL STROBES PLUS ANTI COLLISION STROBE
BOGERT COPPER ELECTRICAL CABLES AND BATTERY BOX MOD
FIELDS CORP ELECTRIC DOOR INFLATABLE SEAL
OIL MATIC ENGINE PRE-OILER
ULTIMATE ENGINE OIL FILTER
CARBERATOR ICE DECTOR
PRECISE FLIGHT STANDBY VACUUM SYSTEM
SUPPER DEMERS WING TIPS
SECURE AIRCRAFT CABIN DOOR LOCK
406 ELT
Airframe
TOTAL TIME AIRFRAME:
4907 HOURS SINCE FACTORY NEW
Engines / Mods / Prop
TOTAL TIME ENGINE: 
134 HOURS SINCE MAJOR OVERHAUL 1991
LYCOMOMING 0-320-E3D S/N L-3021-27A

TOTAL TIME PROPELLER: 
134 HOURS SINCE OVERHAUL 1991 
SENSENICH M74DM-0-58
Interior / Exterior
EXTERIOR: 
ALL OVER WHITE WITH BLUE AND GRAY. INTERIOR BLUE CLOTH 4 PLACE
Remarks
MAY 2022 ANNUAL INSPECTION
MAY 2022 IFR CERTIFICATION
NO DAMAGE HISTORY
COMPLETE LOG BOOKS SINCE NEW AND EXTENSIVE RECORDS/DOCUMENTS




Sale subject to prior sale and/or removal from market.  All specifications and representations of aircraft are subject to verification by buyer before purchase.