Wanted - WANTED - ANY MAKE WANTED - ANY MODEL
Wanted
Not Listed
WANTED - ANY MAKE WANTED - ANY MODEL
Not Listed
Not Listed
Kokomo, IN USA
Wanted
Not Listed
WANTED - ANY MAKE WANTED - ANY MODEL
Not Listed
Not Listed
Kokomo, IN USA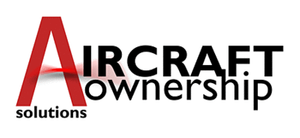 Jon Spaulding
3603 E 400 N
Kokomo, IN 46901 USA
Map It
Contact This Seller
General Specs (cont.)
Used
N/A
Additional Classifications
Detailed Description
Thinking of Selling Your Airplane?
Call Aircraft Ownership Solutions, the Single Engine Airplane Experts! We pay more for your airplane. 

What separates us from other dealers?
FOCUS. Aircraft Ownership Solutions is not a fancy FBO, Flight School, or Maintenance Shop. Aircraft sales is our only business.
SPECIALIZATION. We deal exclusively in single engine piston airplanes.
LOCATION. We are centrally located in Kokomo, IN (OKK). Our longest runway is 6,000 x 150 feet and has an ILS as well as various other Approaches.
Before reporting this listing, please note that this is a "Wanted" listing and not a depiction of an actual aircraft for sale.
Report this listing