Filter By
Back To Top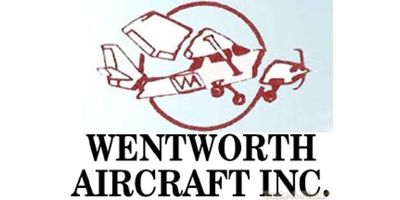 Wentworth Aircraft Inc
6000 Douglas Dr N
Crystal , MN USA 55429
Contact Information
Steve Wentworth
(763) 231-8482
Wentworth Aircraft is the world's leading supplier of used aircraft parts for single-engine aircraft. We specialize in used aircraft parts, used avionics, and used aircraft engines for Piper Cherokee, Cessna 100 & 200 series, as well as Bellanca Super Vikings, and are the industry leader in used aircraft parts for these models. In addition, we stock an increasingly large amount of used parts for Bonanza, Baron, Mooney, Robinson R-22, Aztec, Seneca, and both Single and Twin Comanche.

In the last 20 years we have parted out over 2,700 aircraft, including over 1000 in the last 5 years alone. This huge volume assures you the best choices for used aircraft parts, with fresh stock always arriving. Hard to find parts aren't hard to find here. (Most "parts locator" services locate their parts at Wentworth Aircraft). By specializing in only a few types of aircraft, we have become more knowledgeable than the "anything that flies" companies. We have been known for years as the Cessna Cherokee parts "experts."
Showing 2 aircraft listings most relevant to your search. Additional aircraft listings were filtered out that may be similar, click here to view.
Use the Side Filters to your left to select only the makes or model / groups relevant to your search.
Use the "Filter By" button at the bottom of your screen to select only the makes or model /groups relevant to your search.
Reg# Not Listed
TT: Not Listed
DAMAGED, REPAIRABLE OR Runout Aircraft Wanted. Top Prices For Single Engine Cessna And Piper. More Info
Reg# Not Listed
TT: Not Listed
DAMAGED, REPAIRABLE OR Runout Aircraft Wanted. Top Prices For Single Engine Cessna And Piper. More Info