Filter By
Back To Top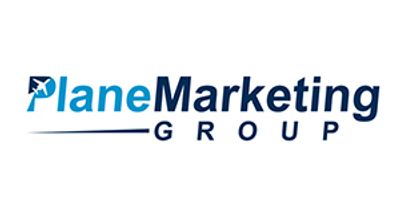 PlaneMarketing Group
8525 De Havilland Ct
Vero Beach , FL USA 32968
Worldwide Professional Aircraft Sales & Aquisitions Consultant

With our broad domestic/international sales experience and import/export expertise,  we personally oversee all aspects of the transaction from the initial contact to the delivery of the aircraft.  Whether you are buying, selling or upgrading, we provide professional, knowledgeable and courteous service with the expertise to assist you every step of the way. From the initial inspection to the delivery of your aircraft, we personally oversee every aspect of the transaction. We have the ability to walk you through the pre-buy inspection, provide a thorough market analysis, review the log books and assess the condition of the aircraft to help you make an informed decision. You will receive all-encompassing service and assistance with insurance, financing and anything else you need. We also have trained mechanics and contractors on hand to see every detail from an upgrade on avionics, paint, interior, to a full restoration; outfitting your new aircraft to meet your specifications.
Showing 14 aircraft listings most relevant to your search. Additional aircraft listings were filtered out that may be similar, click here to view.
Use the Side Filters to your left to select only the makes or model / groups relevant to your search.
Use the "Filter By" button at the bottom of your screen to select only the makes or model /groups relevant to your search.
This has been a one owner aircraft, hangared since new and never seen a rain drop, Annual done recently so all you have to do is "FLY"! More Info
1999 Mooney M20R Ovation, 1575TT, 82 Hours Since IRAN, 82 SNew Prop, PS Engineering Audio Panel, King KMD 540 MFD, King KLD94 Color IFR GPS, Dual King KX15... More Info
Very well-appointed aircraft with the recent installation of the Ice-Cold AC Systems LLC climate control for those unbearable sizzling summer days. Well ma... More Info
Low time aircraft with new Paint, Interior and Cabinetry with great maintenance status, Garmin panel with WAAS/LPV/ADSB. Turnkey Aircraft. More Info
Archer II/III, Cash Buyer For Your Aircraft, Maintenance Deficient, Out Of Annual. "No Problem". Call Today! More Info
Cessna Citation Series. We Buy, Sell, Trade & Broker. Your Plane Has Issues? We Buy It On The Apot AS-IS! Call The Professionals Today, Find Your Best Solu... More Info
WANTED! Cessna 182Q/R/S/T. Cash Buyer For Your Aircraft, Maintenance Deficient, Out Of Annual. "No Problem". Call Today! More Info
WANTED! Cessna 172N/P/R/SP. Cash Buyer For Your Aircraft, Maintenance Deficient, Out Of Annual. "No Problem". Call Today! More Info
WANTED! King Air C90, C90A/B GTI. We Buy, Sell, Trade & Broker. Your Plane Has Issues? We Buy It On The Spot AS-IS. Call The Professionals, Find Your Best ... More Info
King Air 200, B200, 250, 300. 350. We Buy, Sell, Trade & Broker. Your Plane Has Issues? We Buy It On The Spot AS-IS. Call The Professionals, Find Your Best... More Info
WANTED! Beechcraft G36. Cash Buyer For Your Aircraft, Maintenance Deficient, Out Of Annual. "No Problem". Call Today! More Info
WANTED! Beechcraft F33A/V35B. Cash Buyer For Your Aircraft Maintenance Deficient, Out Of Annual. "No Problem". Call Today! More Info
WANTED! Baron G58, 58, 58P. Cash Buyer For Your Aircraft, Maintenance Deficient, Out Of Annual. "No Problem". Call Today! More Info
Beechcraft 33/35. Cash Buyer For Your Aircraft, Maintenance Deficient, Out Of Annual. "No Problem". Call Today! More Info